Lexus RX
Live The Life RX

The Brief Give 100 European luxury & lifestyle media, unfamiliar with the Lexus 'brand', a taste of what it means to 'Live The Life RX'.

THE IDEA
Invite them to London, to what they thought would be a normal car unveil; and instead catapult them into the glamorous and chaotic life of a Hollywood film star.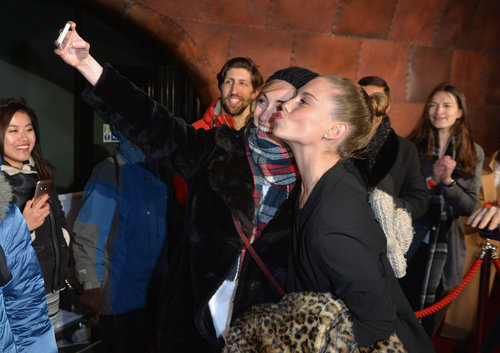 100 Media from 24 countries, travelling 5 minutes apart through a 45 minute immersive theatre experience; ending with the chance to share their red carpet with Jude Law and see a personalised RX ad on the silver screen.

The Results An experience our media superstars will never forget, resulting in hundreds of pieces of print, online and broadcast coverage in luxury & lifestyle media praising the RX, and re-appraising Lexus.

"WE GO TO A LOT OF EVENTS BUT NEVER ANYTHING LIKE THIS, IT'S THE SMARTEST PRESS EVENT WE'VE EVER BEEN TO."
— GQ, GERMANY
"I DON'T WANT TO GO BACK TO MY NORMAL LIFE NOW"
— HUFFINGTON POST
"I CAN'T BELIEVE THAT, I'M SPEECHLESS! WHAT A BIZARRE, CRAZY NIGHT!"
— LONDON EVENING STANDARD
"ONE OF THE MOST IMPRESSIVE LAUNCHES
I'VE EVER BEEN TO!"
— VOGUE, UKRAINE

"CERTAINLY BEATS ANY UNVEIL I'VE EVER ATTENDED"
— GQ, UK




We also filmed a full 'behind the scenes' of the event in 360° video, with Jude Law acting as your guide; giving people who didn't attend the chance to immerse themselves in the event through their phone, computer or VR headset.